A delegation headed by Accounts Chamber of Azerbaijan, Namiq Nasrullayev will visit China to attend ASOSAI's 10th session.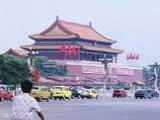 The chamber told APA that head of Asian Countries' Supreme Audit Institutions will make a report at the session.
Documents on development of mutual cooperation are expected to be signed at the session too.