Ministry of Taxes Operative Control Department conducted examination in 4 200 facilities and found 1564 irregularities and frauds.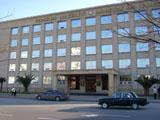 As APA reports, monetary penalty of AZN 143 616 were imposed on owners of facilities committed irregularities.

Since July 24 Ministry of Taxes has started to monitor cash payment, use of check-out in shops and giving receipts to the customers.