It has been recently reported that Azerbaijani farmers and other producers of agricultural products encounter problems in selling their products in the capital Baku.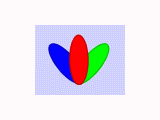 The Economic Development Ministry recommends producers of agricultural products to notify the Ministry's Antimonopoly Policy Department if they encounter obstacles to the sale of their products in city markets.
The Antimonopoly Policy Department will efficiently consider the appeals made on time and will take all measures to remove artificial obstacles to the entry of these products to the markets, APA informs.