Agriculture Ministry has initiated to take comprehensive measures to prevent artificial price rise of agricultural goods.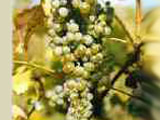 As APA reports, 25 agricultural-goods open markets will take place in regions and different districts of Baku and July 22-23.
Agreculturl goods will be brought to the open marketplaces in settlements of Surakhani – Garachukhur, Yeni Guneshli, Gunesh Trade Market, territory of Amirjan - 2 Bahlulzade Street; Surakhani Engineering Plant from Lenkeran and Jalilabad, to a courtyard near Inshaatchilar Subway Station and Yeni Yasamal from Astara and Salyan, to a territory near Narimanov subway station, 26 Aliyev Street, Baku Takhil OJSC from Khachmaz and Salyan, to territories near Azizbayov subway station, Ankara firm, 92 H.Aliyev Prospect, Azagrotreyd OJSC, 105 H.Aliyev Street, Keshle Engineering Plant from Tovuz and Lenkeran.
The Ministry stated that an ad hoc headquarters has been set up to control the open markets.