Georgia and Azerbaijan, two former Soviet republics that rely heavily on northern neighbor Russia for energy, could power themselves independently by 2012, energy giant BP said on Friday.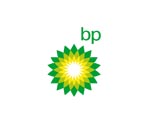 Natural gas flow from the massive Caspian Sea Shah Deniz field "should be sufficient to satisfy the domestic needs of Azerbaijan and Georgia" from 2012, David Woodward, the CEO of BP in Azerbaijan, told journalists.
Georgia in particular has accused Russia of using Tbilisi's dependence on Russian gas as a tool for political pressure and has set diversification to other suppliers as a top government priority.
BP this month launched the four-billion-dollar US-backed Baku-Tbilisi-Ceyhan (BTC) oil pipeline that avoids Russian territory by delivering Caspian oil directly to Turkey's Mediterranean coast through Azerbaijan and Georgia.
The company and a consortium of Western investors also plan to complete the South Caucasus gas pipeline (SCP) that will traverse Azerbaijan and Georgia to terminate in Turkey, by the end of September.
Woodward said continued development of Shah Deniz would allow Georgia and Azerbaijan to wean themselves off of Russian gas early in the next decade through the SCP project, if they choose to do so.
BP also announced it would transfer a total of 2.9 billion dollars in oil profits and taxes to Azerbaijan by the end of 2006 to pay for exploitation of the energy-rich republic's oil reserves.
Woodward added that 2006 was projected to be a record breaking year for oil production in Azerbaijan, which became the world's first industrialized oil producer in the late 19th century.
"This year the total production from the country will exceed 30 million tons, which is more than in any year in the country's long history," Woodward said.
/www.bakutoday.net/