Claim on Barmek Insaat (construction) Company of Barmek Holding was reviewed at Ankara Economic Court III today.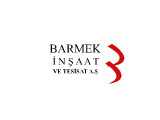 The court passed a decision on Failure of the company.
As APA reports, the trial took place today but no decision on Failure was made.
Barmek Holding head office in Ankara admitted that the decision says "Failure".
Holding customer service and public affairs officer Ozlam Gaya told that the company reserves all rights itself to appeal to higher court instances.
"Our protest will be reviewed in other instances. The company continues its activity now."
He said that the lenders appealed to the court in 2003 and demanded "failure" of the company.
"But the court then rejected the appeal because the company's income exceeded its debts. The trial took place every year, and then passed such a decision. However, we continue our activity now."