Two World Bank's (WB) expert teams will come to Azerbaijan July 11 to monitor the process of implementation of the Bank-funded projects in the country.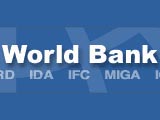 WB pledged $40 million to construction of Ganja-Gazakh highway, and $200 million to construction of Alat-Astara and Baku-Shamakhi highways.
The Bank's experts, who will stay in Baku until July 14, will also familiarize themselves with water industry and sewerage system of the country, AzerTAg reports.