Barmek Azerbaijan Power Supply LLC president Huseyn Arabul issued a statement on the happenings around the company.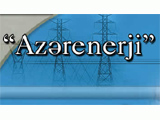 His statement sent to APA reads that government structures especially Ministry of Economic Development and Azerenergy JS exert pressure on Barmek.
"Azerbaijani Ecenomic Court on International Treaties seized property and bank accounts of Barmek on the basis of the ministry's claim. The court didn't meet our motion on impossibility of review of the case without pre-trial process. Our appeal from this decision was not considered and sent to Ecenimic Court on July 3.
"On the very same day the decision was taken to consider the appeal on July 5. Our written appeal to the court on review of the appeal and giving information about the date of the consideration was rejected.
"When we appealed from the rejection, on the very same day the case was returned to the Economic Court. Yesterday we were summonsed to the court for 1000 hrs, July 7."
Arabul says that today the court passed a ruling to partially meet Azerenergy's claim.
Arabul considers the happenings to be illegal and calls on authorized government structures to take measures.