In June-July section, fDi magazine (ForeignDirectInvestment) of Financial Times published two articles on Azerbaijan - Ancient bones and Azeri dreams and At the crossroads of commerce and cultures.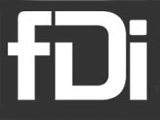 Azerbaijan Export and Investment Promotion Foundation (AzPromo) told APA that the articles say that Azerbaijan has been ranked number one in inflow FDI Performance Index for 2004 by the United Nations Conference on Trade and Development World Investment Report, 2005.Azerbaijan's tourism possibilities were also focused in the articles. AzPromo's special advisor Elshan Kurbanov's opinion on development of tourism was included in the articles.
fDi named Baku the 2006/2007 City of the Future in eastern Europe.