Azerbaijan topped all other former Soviet republics for economic growth in the first five months of 2006.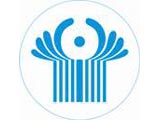 The country's Gross Development Product grew 38% in this period, according to the Commonwealth of Independent States (CIS) inter-governmental statistics committee. The lowest GDP growth was registered in Kyrgyzstan, AssA-Irada reports.
Azerbaijan is followed by Armenia, with 11.3%, Belarus - 10.3% and Tajikistan 5.3%. The economic development in Ukraine and Georgia, which have experienced the soft change of power referred to as Orange Revolution, made up 4% and 8.4%.
The GDP increased 7.7% in Kazakhstan, 6.2% in Moldova, 5.5% in the largest former Soviet republic Russia, and 3.6% in Uzbekistan.
The average GDP growth in CIS states made up 6% in January-May.
The average inflation made up 9% in CIS, with the highest figure in Moldova – 10.8%, and the lowest one in Armenia – 0.7%. The indicator made up 5.6% in Azerbaijan. The rise in prices on consumer goods made up 10.3% in Russia, 9.3% in Tajikistan, 8.7% in Ukraine, 8.6% in Kazakhstan, 7.5% in Belarus, 6.2% in Georgia and 6.1% in Kyrgyzstan.
/AzerNEWS/