Azerbaijan is not going to re-export to Georgia natural gas bought from Russia's Gazprom.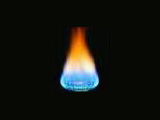 "This gas by no means can be sold to Georgia, as it is bought for needs of Azerbaijan and is used at heat electric stations," Azerbaijani Minster of Industry and Energy Natik Aliyev told reporters on Wednesday.
According to Itar-Tass, he said that only Azerbaijan's own gas or gas that will be produced at the Shakh Deniz offshore Caspian deposit beginning from the autumn could be sold to Georgia.
Commenting on the prices of gas delivered to Georgia, Aliyev stressed that it would be regulated according to a formula that had been earlier laid down in Azerbaijan's agreement with Turkey.
The gas price can be also set by the owner of the Baku-Tbilisi- Erzurum gas pipeline, the South Caucasus Pipeline Company whose participants in the Shakh Deniz project include Russia's LUKOIL.
At the same time, Aliyev said that the gas price for Georgia wouldn't be below that paid by Azerbaijan for gas from the Shakh Deniz deposit.
Additional deliveries of Azerbaijan's gas to Georgia within the framework of the Shakh Deniz project were discussed on Wednesday during Georgian Prime Minister Zurab Nogaideli's working visit to Azerbaijan.
He already has held talks with his Azerbaijani counterpart Artur Rasi-zade.
Nogaideli's brief comment suggests that the question of the additional deliveries has not been solved.
"We have not completed the talks yet," he told reporters.
The planned gas output at the Shakh Deniz deposit by the end of this year is to reach 850 million cubic metres, of which 500 million cubic meters will be exported to Turkey, 50 million to Georgia and 300 million cubic meters left to Azerbaijan.
Under the agreement, Georgia will later get 250 million cubic meters of Shakh Deniz gas a year, with deliveries increasing to 800 million cubic meters by 2010.
Georgia counts on increasing the gas purchase to 1.5 billion cubic meters a year.