Avtol Motors intends to bring new Cabriolet C70 model of Volvo to Azerbaijan.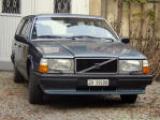 Company manager Rashad Asgarov told APA that security system and design of the new model has been improved. The car price is $40K.
He also said that sale volume of Volvo cars rose some 30% in Azerbaijani market in this year.
Avtol Motors has been the official dealer of Swedish Volvo and Japanese Honda in Azerbaijan since 1998.