Asian Development Bank yesterday signed trade finance facilitation agreements with two Azeri banks - AzeriGazBank and Respublika Bank - in the amount of US$4 million for each bank, respectively.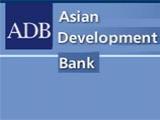 The agreements will enhance the capability of local banks to provide trade finance to exporters and importers in Azerbaijan.
AzeriGazBank and Respublika Bank are the first private sector banks in Azerbaijan to sign agreements with ADB under its Trade Finance Facilitation Program (TFFP), which was launched in May 2004. Under this program, ADB takes unsecured commercial risk of the issuing banks and the political risk of the respective countries of the issuing banks through partial credit guarantee and revolving credit facilities.
"These facilities will provide importers and exporters with access to reliable and reasonable conditions for trade finance as well as promote trade and private sector development in the nonoil sector in Azerbaijan," says Philip Chang, ADB's Country Economist to Azerbaijan.
"Through its private sector arm, ADB will continue to support the banking system by improving financial intermediation and trade finance, and indirectly access to finance for business enterprises and investments."
To date, 21 local banks in 12 developing member countries of ADB have been targeted for support under the TFFP.
/www.acnnewswire.net/