Russia supports the idea of changing the principle of the payment of dues for the maintenance of the Commonwealth of Independent States (CIS) bodies.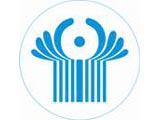 The delegation, led by Vice-Premier Alexander Zhukov, arrived in Dushanbe to attend a session of the CIS Council of the Heads of Government, a Russian delegation source told Itar-Tass on Thursday.
The source said, "The CIS Executive Committee suggests changing the procedure for the calculation of contributions for the maintenance of CIS bodies in accordance with per capita GDP size in each member-country". Russia supports this proposal provided "the other countries are ready to join it without any reservations".
Kyrgyzstan, for example, suggests applying this procedure to funding all CIS bodies without exception, including those that presuppose an equal-share financing.
Kazakhstan, for its part, recalls the proposal made by President Nursultan Nazarbayev to the effect that it is essential to study at first how in general the CIS individual bodies are financed. Azerbaijan also has comments on the matter.
If no agreement on the matter is reached at the present session, Russia will most likely suggest that a respective document be additionally elaborated. "The matter must be settled so that contributions would be fair and systematic and would suit all CIS members," the Russian delegation source pointed out.
If the principle of making contributions in keeping with the per capita size of GDP is applied, the Russian Federation's spending on these purposes would grow by about 50 percent to amount to about 60-70 million roubles a year.
Under the CIS Charter, Russia must finance 44 percent of the activities of CIS bodies. But individual states do not pay, underpay or delay payments. In view of this, Russia's share of expenditure has been continuously growing in recent years. According to the Russian Ministry of Finance, this kind of expenditure accounted for 52.7 percent in 2004 and for 64.1 percent in 2005, and is expected to account for 65.1 percent in 2006.