XII International Food Industry Exhibition will be carried out in Baku from May 24 to May 26.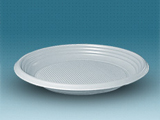 The organizer is Iteca Caspian, the exclusive partner of British Exhibition Company ITE Group plc. in the Caucasus, APA reports.
Maya Gafarli, Exhibition Manager, 61 companies from 13 countries will partake on the exhibition this time. The exposition spheres have 30% risen this year in comparison to last year's. 40% of companies to be represented are local companies. Exhibition will show alcoholic and soft drinks, frozen and semi-manufactured goods, agricultural and melon-growing facilities, restaurant and bar equipments, agricultural technology and parts, refrigerator and trade inventories, ingredients and food components, refinement products, containers and packing facilities, tea and coffee and cultivation technologies stands. Wine making equipments will also be on exhibition this year.
TOKK (Russia), KHS (Germany), Baku-Castel (Azerbaijan), FATSA (Turkey), BETA FOOD (Turkey), RAMSTORE (Azerbaijan and Turkey) are among participating companies. Besides, there will also be a stand exhibiting joint broilers under the guidance of the Poultry-men Society. Moreover, Turkish and Polish fowl stands will be represented too.
Mr. Gafarli has added that the exhibition is officially supported by Azerbaijan Trade and Industry House, Azerbaijan Export and Investment Promotion Foundation, Azerbaijan Entrepreneurs' Confederation and TUSIAB (The Union of Turkish Industrialists and Businessmen).