Azerbaijan plans to start talks on a debut eurobond issue this autumn, but first needs to secure a second sovereign rating, which it hopes to get from Moody's, the country's economic development minister said.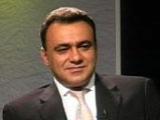 Azerbaijan, an oil-producing, mainly Muslim country that borders Russia, Iran and Turkey, already has a long-term foreign currency rating of BB from Fitch Ratings, Reuters informs.
Moody's Investors Service is due to visit the Azeri capital Baku next month, Heydar Babayev told Reuters on the sidelines of the annual meeting of the European Bank for Reconstruction and Development (EBRD).
"For eurobonds, we need a second rating. Now Moody's are coming and they will start the process," he said, adding that the process could be complete by the time businesses return from their summer holidays.
"I hope that already this autumn we can start talks about issuing eurobonds," he said.
Last October, Babayev said Azerbaijan planned a debut eurobond issue of $250-500 million in 2006. But on Sunday he said the country had yet to agree on any specific sum.
"We need these bonds not directly for the money -- it's more borrowing for the sake of borrowing. We want to have a debut on the market so as to understand on what terms we can count," he said.
Babayev said Citigroup had been advising Azerbaijan on the issue, and that over 20 banks had expressed interest in it.
He forecast that Azerbaijan's gross domestic product (GDP) would grow by "no less than" 30 percent this year, not taking into account any oil flows from the expected opening of the BP-led Baku-Ceyhan pipeline to the Turkish coast.
The long-delayed pipeline is set to officially launch on July 13, an Azeri official said this month, and Babayev said he did not expect any more delays on the project.
/www.turkishdailynews.com.tr/