"Problem around Barmek is company's own business and Turkish Embassy does not interfere in this," said Turan Morali, Turkish Ambassador to Azerbaijan.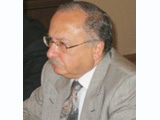 Ambassador said that The Embassy always cared about rights protection of Turkish citizens temporarily living and working in the country where their embassy was.
LLC Barmek-Azerbaijan Energy Network President Huseyn Arabul said that the problem around his company was taken under The Turkish Embassy control a little bit ago, APA informs.