New, 6th credit agreement of $2 million has recently been signed between Commercial Bank (CB) UniBank and European Bank for Reconstruction and Development (EBRD). It will be directed to finance average and small enterprising projects in Azerbaijan.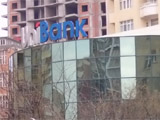 As APA reports, EBRD awarded $1,5 million credit line to UniBank for small enterprising finance in 2002 the amount of which was doubled in 2003. In addition, the Bank is in receipt of a trade finance credit line from the EBRD; this facility equals $1,5 million.
Moreover, the EBRD awarded UniBank $5 million loan syndicate for local financial system; the share of the EBRD in the syndication equaled $1,5 million. In 2005, the EBRD loaned UniBank a co-finance credit line (towards co-financing major projects costing over $1 million) in the total amount of $5 million. UniBank was anticipating investment of $5 million of its own funds in the format of this project.
The EBRD is one of the UniBank shareholders since 2003.