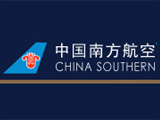 China Southern Airlines (NYSE:ZNH)(HKSE:1055)(SHA:600029) with the largest and most technically advanced aircraft fleet in the People's Republic of China is pleased to announce further expansion of its International route network with new service to Baku and Singapore.
China Southern's Hainan Branch has launched all-new 737 service between Haikou and Singapore. China Southern Airlines flight CZ3097/3098 will operate a Boeing 737 between Haikou and Singapore each Tuesday and Friday.
China Southern Airlines Xinjiang Branch has started new 757 service from Urumqi in Northwestern China to Baku, the capital of Azerbaijan. China Southern Xinjiang Branch currently operates nine International routes to eight countries. China Southern's flight CZ6023/4 will operate a Boeing 757 service between Urumqi and Baku each Tuesday.
The largest airline in The People's Republic of China for the past 27 years, China Southern Airlines connects more than 80 cities around the globe. Major business and vacation destinations served in China include: Beijing, Chengdu, Guangzhou, Guilin, Hong Kong, Kunming, Shanghai, Shenzhen and Wuhan and as well as international service, including: Amsterdam, Bangkok, Fukuoka, Hanoi, Ho Chi Minh City, Islamabad, Kuala Lumpur, Jakarta, Los Angeles, Manila, Melbourne, Moscow, Osaka, Paris, Penang, Phnom Penh, Seoul, Singapore, Sydney and Tokyo.
/www.businesswire.com/