The funds acquired from oil profits will be placed in foreign banks starting this year to eliminate the loss incurred due to the differences in currency exchange rates.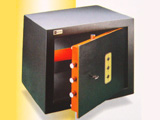 According to AssA-Irada, the means will be deposited in risk-free banks under low interest rates and on condition they could be withdrawn any time, officials say.
In the second half of 2005, considerable oil revenues were transferred from the National Bank accounts to the state treasury with a loss of 16.7 billion manats (about $3.6 million) due to currency fluctuations, Deputy Finance Minister Heydar Asadov told journalists on Friday.
He said the inflow of considerable oil revenues has made it difficult to transfer them to the state budget in a short time, which causes financial loss. Discussions have been carried out by the government to prevent this and a relevant decision made, Asadov said.
The deputy minister said the new regulations now in the making have been agreed with the Azerbaijani president and prime minister.
As for spending, Asadov said the allocations of funds acquired from oil profits will be carried out in US dollars. "This will eliminate the expenses relating to converting the currencies. At the same time, the loss relating to currency exchange rates will be avoided as much as possible."
Asadov said the placement of oil revenues in foreign financial institutions will bring profits to the country.
"The ongoing estimations will be completed in the coming days and then made public."
The deputy minister added that a bank to hold the deposits will be determined soon as well.
/AzerNEWS.net/