Kazakhstan's KazTransGaz Thursday formally took possession of Georgian natural gas distributor Tbilgazi, Georgian Public Television Channel 1 reported.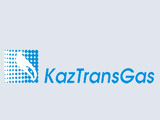 According to United Press International, KazTransGaz bought 96 percent of the shares in Tbilgazi for $12.5 million, and intends to invest $82 million in the company, the report said. The investment will primarily go toward "the repair of gas distribution networks, meters, chemical laboratories and facilities."
KazTrabsGaz Director General Serik Sultangaliyev, said: "We have a lot of work to do. Naturally, large investments are required. I should tell you however that this market is very attractive for us, Kazakh businessmen. We are confident that we will fully recoup our investment and that we will then start making money together with our Georgian colleagues."
His first deputy, Daniyar Berlibayev, added: "We have been quite successful in selling Kazakh gas in Azerbaijan. It is possible that Kazakh gas will also be sold in Georgia. We have already done preliminary work this year and I think we have every reason to expect that KazTransGaz-Tbilisi will be importing Kazakh gas."
Irakli Chogovadze, Georgian economic development minister, welcomed the company's investment, saying: "We are talking about an $80 million investment during the first stage; we are talking about a full modernization of Tbilisi gas infrastructure; we are talking about increasing wages and moving to modern standards of work.
"Consequently, I welcome the arrival of the Kazakh company in Georgia."