The illegal interference of foreign television and radio channels, in particular, those of Armenia and Iran, to the air broadcasts in Azerbaijan will be prevented soon.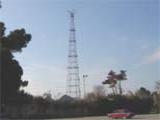 According to AssA-Irada, the Ministry of Communications and Information Technologies has placed an order with the Information Technologies Institute to develop a system at fighting illegal broadcasts, Minister Ali Abbasov told journalists Wednesday.
The new system being prepared jointly with the Ministry experts will allow to fully solve the problem, he said.
"We will put the new system into operation soon, which will make it possible to oversee broadcasts in any given district," Abbasov said.
/AzerNEWS.net/