Works in Baku-Tbilisi-Ceyhan (BTC) oil-pipeline have completed. The first oil will be filled in tankers in the end of May early in June, Prime Minister Artur Rasizade has told journalists.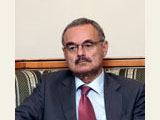 According to APA, all the issues related to transportation of Kazakhstan oil through BTC has been agreed, the contract between Kazakhstan and Azerbaijani governments will be signed in early June.
"This might be signed during oil and gas exhibition which will be held in Baku or in opening ceremony of BTC. At present, documents are prepared. Use of Azerbaijani tankers in transportation of Kazakhstan oil is being discussed. These kinds of significant documents might be changed even half an hour before the signing." As concerns the transportation tariffs, Mr.Rasizade did not want to give information on that, added that at present this issue is not in the agenda.
Artur Rasizade said that Georgia, Azerbaijan and Turkey transport ministers will meet in June in Baku for Baku-Tbilisi-Akhalkalaki-Kars railway project. "Treaty and fiscal issues will be discussed in this meeting."