Russian RAO EES Company representatives will visit Azerbaijan next week.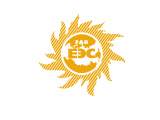 Marlen Asgarov, Azerenergy OJSC Vice-president, told APA that energy cooperation issues would be discussed on negotiations with Russia. Saying that Russian companies want to take part in energy projects in Azerbaijan, Marlen Asgarov did not exclude discussions on new energy tariffs with RAO EES.

"They want to take part in energy station construction and other projects. If that is the case, then energy tariffs must be increased and other measures must be taken as well. But there is no legislation regulating this case," Mr. Asgarov said.