The World Bank (WB) experts will evaluate final version of the Law on Insurance Activity during May.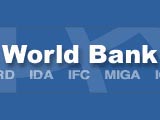 Currently being under government's consideration, the draft law is prepared by the Ministry of Finance experts.
According to APA, WB representatives are expected to visit Baku within next days to expertise the paper. APA has received information from the Ministry of Finance.
After evaluation the draft law will be submitted to government for affirmation and then to the President's Administration.
Valid Insurance Law for now was affirmed by Milli Majlis in 1999 but it does not meet today's requirements.