An Azeri company is denying reports that a Russian energy giant will take over Baku power grids.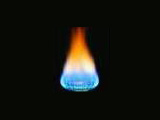 Reports that the Unified Energy System of Russia is rumored to be replacing the Barmek power company if it leaves Azerbaijan are groundless, the press service of the Azarenerji public joint-stock company said in a statement, Turan news agency reported.
According to UPI news agency, under the current legislation, if the contract with Barmetk is cancelled, a tender must be held and its winner will be given the right to manage the power network in Baku, Sumqayit and in northern districts of Azerbaijan.
Earlier this month, Barmek said that though it had paid part of its debt in March, it would be unable to pay for the energy obtained with regard to freezing the bank accounts.
"If it continues like that Barmek will not be able to pay for the energy got from Azerenerji fully. This will influence the situation to be tense. Our bank account has been frozen. Let Azerenerji substitute sold energy fee with debt to Barmek," Huseyn Arabul, Barmek Azerbaijan Electricity Liability Network, told the Azeri-Press Information Agency.
/www.wpherald.com/