Oil major BP will load the first cargo of Azeri crude from its $4 billion BTC pipeline in Turkey at the end of May, trade sources said on Tuesday.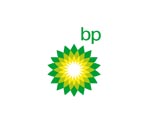 The giant 1,770 km pipeline will carry Caspian oil to the west, sidestepping Russia and loosening its stranglehold on exports from the region. The new flow is also expected to lower western dependency on Middle East oil, Reuters reports.
Azeri crude will also help meet global refinery demand for sweeter, lighter feedstocks that are relatively easy to process to make gasoline and diesel. BP expects the pipeline's capacity to reach a million barrels per day (bpd) by 2008.
The route bypasses the shipping bottlenecks from the Black Sea to the Mediterranean at the Turkish straits. During the winter, crude shipments through the straits can be held up for weeks.
BP is set to load the first shipment of Azeri from Ceyhan on May 27-29. The cargo is a trial cargo and no more have yet been scheduled, traders said.
"They will be testing the installations and equipment with this cargo," said one. "We will find out in the next few days if there are going to be exports from the pipeline in June."
A BP spokesman said on Tuesday that the company had no fresh information to add to a previous statement when it said it expected the first cargo to load in early summer.
The pipeline has almost been filled to its 10.4 million barrels capacity, traders said.
The first cargo is likely to be a mix of some crude that has come through the pipeline and oil that had been shipped from the Black Sea port of Supsa to help speed the process of filling the storage at Ceyhan, traders said.
There are seven storage tanks with capacity of a million barrels capacity each at Ceyhan.
Azerbaijan has to date exported its crude through a 150,000 barrels per day pipeline to the Black Sea port of Supsa, in railcars to the Black Sea port of Batumi, or in pipelines through Russia.
The differential for Azeri crude has slipped in the past two months, in part as the market prepares for increased export volumes, traders said.
Azeri oil was pegged at around a dollar below the North Sea sweet crude benchmark BFO on Monday. On March 9, the grade traded at dated BFO plus $1.25.
BP's partners in BTC are Azerbaijan's state oil firm SOCAR, Chevron Corp, Norway's Statoil , Italy's ENI , France's Total , Japan's Itochu and INPEX, ConocoPhillips and Amerada Hess.
/Reuters via Yahoo! Asia News/