Azerbaijan's foreign debt grew 5.48% to $1.741 billion in the first quarter of 2006.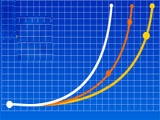 The foreign debt against GDP fell 12.7% to 11% in the first quarter. The foreign debt per capita rose 5.34% to $207 on April 1, 2006, the Finance Ministry told Interfax.
The debt included $400 million in loans received for economic reforms, up 1.7%.