Ph.D. Mike Rose, US scientist, will arrive in Baku to participate in the discussion on rational use on oil revenues in Azerbaijan.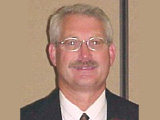 The US Embassy told Trend that the visit was paid at the invitation of Baku office of the USAID and the professor planned to meet with representatives of the Azerbaijani universities.
During the week-visit he is scheduled to hold meetings with the official of the Azerbaijani authorities.