In connection with cold weather conditions, the Baku city Head Gas Production Office (BakGaz) offers to prolong the winter season in the field of provision of the population with gas until May 1.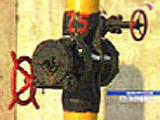 As APA informs due to Deputy Chief of BakGaz Nusrat Gasimov, the management of the Office has already applied to the Baku city Executive Power in this connection.
However, although several days are remaining to the end of the period until May 1, the appeal of the Office has not been replied yet: "According to the decision of the Cabinet of Ministers, the winter season must continue from November 15 to April 15. However, cold weather conditions registered for the recent days makes impossible to provide the population with gas in accordance with the summer season. It may also create problems in payment of gas fees."

It should be noted that in winter season approximately 12 mn cubic metres of gas is supplied in the territory of the capital daily and 3 mn cubic metres of gas is supplied in the summer season daily. At present, volume of gas provision is 5.5 mn cubic metres.