The Northern Cyprus Turkish Republic (NCTR) intends to open a representation of a tourism agency in Azerbaijan within the following months.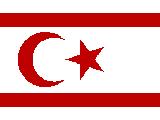 As APA informs, the delegation of NCTR visited our country to participate in the AITF-2006 exhibition held in Baku last weekend.
At the same time, the NCTR representatives are holding negotiations with tourism companies operating Azerbaijan for opening of a direct flight from Baku to Northern Cyprus: "We have close relations with some private tourism companies and airlines in Azerbaijan. The main problem impeding realization of this idea is that NCTR is not recognized by the international community and states."

In spite of it, NCTR is interested in expansion and deepening of relations with Azerbaijan. The tourism representation planned to be opened in Baku is expected to be called "Cyprus": "It is 4 years that we have been providing opportunities for Azeri citizens to travel to Northern Cyprus and the representation of NCTR has been operating in Azerbaijan for already 9 years."