At the next session of Tariff Council, its members decided to change the following tariffs effective May 1: international phone calls, phone subscribers' fee for population, state IP-services, special communication, use and separation of common telecommunication numbers.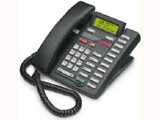 Trend reports with reference to Tariff Council's news release, the following tariffs have also been revised: use of car parks within State Police and evacuators, irrigation water, standardization and metrology, new services of realty register service, as well as services provided by technical inventory bureau.

At the moment subscribers' fee and conversations within the borders of Azerbaijan are much below the cost price; international conversations raise the cost price, thus conditioning the necessity in loss recovery with subsidies and limitation of users' capacities. To eliminate these problems, two tariff packages were prepared.

Earlier dwellers of Baku, Sumgayit and Absheron peninsula using electronic ATE-connected phones paid AZN 0,66 a month, and those with analogue lines paid AZN 0.60 a month. One should have paid: for conversation with CIS countries AZN 0.45 a minute, with Iran and Turkey – AZN 0.90 a minute, with Europe – AZN 1.08 a minute, with the USA and other countries – AZN 1.44 a minute. The first package envisaged rising subscribers' fee (for electronic ATE users) to AZN 1.5 and that for analogue ATE to AZN 1.3, in this case international conversation rates are reduced to: with CIS countries by 20% to AZN 0.36 a minute, with Iran and Turkey – AZN 0.45 (50% reduction), with Europe – AZN 0.54 (50% reduction), to the USA and other countries – AZN 0.54 (62.5%).
The second package includes while keeping the current level of monthly subscribers' fee and international rate towards CIS countries, reduce rates towards Iran and Turkey by 50% to AZN 0.54, towards Europe – by 33.3% to AZN 0.72, towards the US and other states – by 37.5% to AZN 0.90. Countryside dwellers with electronic ATE will have to pay AZN 0.50 a month and those with analogue ATE – AZN 0.40 a month. Rate towards CIS countries remained at AZN 0.36, towards Iran and Turkey – reduces by 37.5% to AZN 0.45, Europe – by 40% to AZN 0.54, US and other states – by 50% to AZN 0.54.

The document gives citizens the right for free choice of one out of two packages.
Budgetary organizations and other categories of subscribers will keep paying subscribers' fee at the same level, but regarding international communications they are subject to the first tariff package with 46% rate reduction. Besides, fee for international and intra-republican calls through 107 service in Baku, Sumgayit, Ganja, Mingachevir, Alibayramli, Naftalan, NAR and other area centers reduced by 33.3% to AZN 0.20 a minute, and in countryside – by 44.4% to AZN 0.05 a minute.
The release also states that all Ministry-licensed mobile and stationary network carriers operating within the common user telecommunication network will apply approved tariffs regardless of property form.
Tariffs for delivery of vehicles to State Police car parks are approved at AZN 20 AZN per car, and keeping it at the park – AZN 0.30 a day.

Tariffs for services provided by JSC Amelioration and water management have been revised as well. Henceforth the payment will be calculated based on water provided ??? for irrigation. Initially the payment was calculated by hectares. Thus, 1 cubic meter of water now costs AZN 0.60. In order to stimulate businessmen in agriculture and safely use the water, water tariffs for agriculture production manufacturers are set at AZN 0.50 per cubic meter of water.
At the session, tariffs for more than 1,000 services provided by State Agency for Standardization and Metrology have been examined. Tariffs for verification of household appliances (water, gas and electricity counters) are set at AZN 0.7.

The tariffs for drawing technical passport and structures inventory reduced by 10-15%.