The State Oil Company (SOCAR) resumed installing the control – gauging devices in order to control the production process at the Azneft production facility.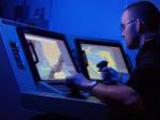 All large facilities are continued to be equipped with computers and micro-processor systems to improve and accelerate the communication system, safety of equipment, and fire and explosion prevention.
The given systems will also increase the oil extraction effectiveness.
An automatic control system has been installed a year ago at the gas-compressing station of Gum Adasi production facility, which has improved the oil extraction at the Bahar field.
Similar systems will be installed at the compressor station #1 in order to provide the high pressure gas for gas-lifting wells.
As Trend reports, 6 compressor stations are now equipped with the automatic control systems at the Azneft facilities. 10 platforms of the Guneshli field have automatic gas pumping systems. The given systems are installed by the Sumgayit scientific- production facility – Neftgasavtomat.