Meeting between Turkish Council for Foreign Economic Relations (TCFER) and Turkish businessmen was held in the Turkish Industrialists' and Businessmen's Association (TUSIAD) yesterday.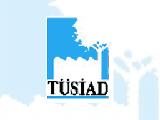 As APA reports, the meeting was attended by the chair of the TUSIAD's Board Batajar Baysal, Head of the Turkish-Azerbaijani Business Council Chingiz Gul, coordinator of TCFER and Turkish Eurasian Business Council Cighdem Chinar and others.
Mr.Gul spoke about economic relations of Azerbaijan and Turkey and said that those relations are not at desired level: "Last year trade operations in the amount of $795 million were implemented between Azerbaijan and Turkey. We think these are not so satisfactory figures."
Mr.Gul also noted that the goal of their visit to Azerbaijan was to discuss the ways for elimination of the problems impeding economic relations of the two countries.
During his visit, Mr.Gul is expected to have meetings with the Minister of Economic Development Heydar Babayev, Deputy Prime-Minister Abid Sharifov, in the Chamber of Industry and Commerce, and other organizations.