In II quarter of the current year, the Bank Standard Close Joint-Stock Company (CJSC) intends to increase its authorized capital by 50% to AZN 15 million.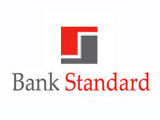 As APA informs, this issue has already been coordinated by the management and stockholders of the Bank and currently some technical issues are being solved.
Aggregate capital of the Bank grew by 8% in I quarter of the current year and totaled AZN 13,072 thousand ($14,381 thousand) by April 1.

Volume of assets of the Bank made up AZN 115,314 thousand, volume of loans provided to clients AZN 53,636 thousand, and volume of attracted deposits AZN 101,154 thousand by the beginning of April.

Bank Standard is the largest bank of Azerbaijan for volume of its assets (7% of all banking sector).