Agreement of allocation of $34 thousand grant was signed between the World Bank Baku Office and Azerbaijan Community Development Researches, Training and Resource Centre (ACDRTRC).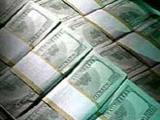 As APA informs, the senior manager of the Baku Office Saida Baghirova informing about the grant agreement said that the Centre will finance other NGOs by means of this grant: "The program is managed by the World Bank. The World Bank provided $200 thousand to Azeri NGOs in 2002-2006. The total value of this project will be $34 thousand. The Centre will play the role of a fund in extension of grants to other NGOs."
The Head of ACDRTRC Yasin Dadashov said that the grant supplied to the Center will be mainly directed at NGOs on the projects of education reforms, corruption-fighting, increasing awareness of the society, community development, transparency and etc.
It is planned to select approximately 7 NGOs for getting this grant of the WB. NGOs will be selected based on their experiences, activities, and the maximal amount of grants will be $4-5 thousand.
Azerbaijan has been cooperating with the WB since 1992 and the Bank has lent $930 million to our country so far.