The Accountancy Chamber report will be heard at the Milli Majlis next hearing.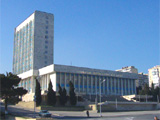 The document has already verbally presented to the commission. The annual report of the Chamber will be presented to parliament in Aprilthe permanent commission on economic policies in the parliament told Trend.
It will be discussed by the permanent commission and then offered for review to MPs.