Turkish businessmen have invested $2.2bn in the Azerbaijani economy, Turkish President Ahmet Nejdet Sezer stated April 4.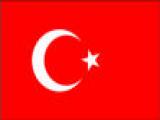 According to Trend, Sezer said that if necessary conditions are offered the Turkish investments in Azerbaijan might grow. Sezer stated in the intention of Turkish oil company TPAO in investing over $4bn in investments in the Azerbaijani oil sector.
President Sezer reminded that in 2004 the Azerbaijani-Turkish goods turnover made up $550m, while in 2005 – it rose to $795m. Sezer voiced his hope that this year the figure will reach $1bn.
Aliyev said that Baku attaches great importance to this visit. Azerbaijan cooperates with Turkey in different spheres and it was considerable in the aspect of regional mutual relations.