AtaAcademy operating under the AtaHolding Open Joint-Stock Company staged press-conference.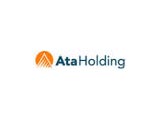 At the press-conference the AtaAcademy administration reported on the works implemented since January, when it started its operation. The Chair of the Board of "AtaHolding" OJSC Hakan Ozalpay, Vice-Chair of the Board Elnara Alizade, member of the Strategy Committee, teacher of AtaAcademy Ergun Zoga attended the press-conference.
Ms.Alizade gave information on the works implemented and planned to carried out for development of AtaAcademy and said that according to 2006 workshop program, it's planned to conduct over 70 trainings in the Academy.
Mr.Zoga said that workshops to be conducted on 20 different themes and guided by 6 teachers. 10 of the trainings have already been conducted since the beginning of the year and 144 participants attended the lessons.
The principal goal of establishment of AtaAcademy is to improve knowledge and professional skills of employees of the Ata Group of Companies.