Barmek, the company controlling energy supplies in Baku, Sumgayit and Northern districts of Azerbaijan has open its second customer service branch office in Sumgayit.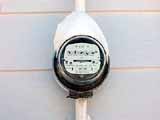 The new office will serve local customers, the company's head, Huseyn Arabul said during the opening ceremony, Trend reports.
The similar branch office will soon be opened in Hachmaz, he said. Besides, the company is expecting to open a large number of stall offices to raise the electricity payments from population. 16 of such stalls have now arrived to Baku and passing the customs, Arabul said.
The company has forbidden its employees to raise the electricity payments from April 1. All transactions will now be made via banks and the customer offices of the company, he concluded.