On April 1, in the Baku Business Center, has been signed the Memorandum on mutual understanding between the Ministry of Economic Development of Azerbaijan and the Peace Corps of USA. Minister Heydar Babayev and Peace Corps country director Zoltan Szigethy signed the document.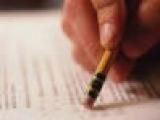 The Memo bases on terms of the Agreement between the Government of the Azerbaijan Republic and the Government of the United States of America on the Program of Peace Corps in the Azerbaijan Republic from October 9, 2003.

According to AzerTAg, in cooperation with the Ministry of Economic Development the Peace Corps will carry out the program of economic development of community in Azerbaijan. The Program provides maintenance of the organizations carrying out in regions of the country of service of the economic development and development of community, through the American volunteers. The purpose consists in rendering to our country of the help in development business-opportunities, potential of partners and the organizations in sphere of business. The Program also stipulates organization of training and consultation services in the field of business, technical knowledge and free market activity.
Heydar Babayev has noted that signing of the Memo was the next step directed on the further strengthening of the Azerbaijan-American ties. Zoltan Szigethy has emphasized value of the program in increase in rural areas of knowledge in the field of business and development, informing of the organizations and individuals on opportunities and programs of economic development, management of questions of the finance and marketing.
Activity within the Program, mainly, will be directed on rural areas. Volunteers of the Peace Corps will take part in execution of the project on management of farms, development of business. Since September of this year, they will be placed in the organizations selected for work within two years. The organization accepting the volunteer will not allocate to him any means. From the given organizations it is required to supervise only work of the volunteer and to render the necessary help for his effective activity.