The Azerbaijan Investment Company JSC was established by decree on additional measures on facilitating of investment activities, signed by President Ilham Aliyev.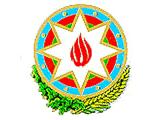 According to the decree, the preliminary statutory capital of the company is formed at the expense of the funds of the State Oil Fund of Azerbaijan (SOFAR).
The company is mainly aimed at investment through acquisition of shares of joint stock companies and other commercial organizations, involved in non-oil sector.
Under item 2.6 of the decree, the shares of the company are at disposal of Supervisory Council.
The Minister of Economic Development, Heydar Babayev was appointed the Chair of the Supervisory Council; the Chief Director of SOFAR, Samir Sharifov - his deputy.
The members of the Supervisory Council are the First Deputy Minister of Finance, Ilgar Fatizade, the Deputy Chair of the State Property Management Committee, Rustam Shahbazov, Director General of the National Bank of Azerbaijan, Shahmar Movsumov.
The Azerbaijani Cabinet of Ministers is charged in solution of other issues coming from the decree, Trend reports.