From this year on, foreign businessmen in Azerbaijan must pay social security tax according to the law "On social insurance".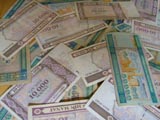 As APA reports,these taxes will be levied both from their salaries and wage-funds of enterprises they are employed in. The chair of the State Social protection Fund (SSPF) Salim Muslumov said that attraction of foreigners to payment of social insurance taxes is related to establishment of the individual account system in the country.
SSPF do not pay foreign citizens basic pension. This pension will be given to foreign citizens in their countries. As the Fund's Chair said, foreigners will be able to obtain those funds when they are retired.
The pension fund of the country will appeal to Azerbaijan to receive those fundson a monthly basis.