Today officials of the National Bank of Azerbaijan (NBA) and Mortgage Fund (MF) held presentation of "Role of mortgage loans in improvement of living standards of population" report at a meeting of the economic policy standing committee of Milli Majlis.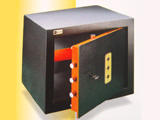 As APA informs, the Chair of the Board of NBA Elman Rustamov said that in the current year the central bank together with MF would monitor and analyze the mortgage crediting system for the purpose of facilitation of mortgage loan provision terms.

According to Mr.Rustamov, first of all, existing inflation rate must be reduced for solution of this problem. Besides, the process of establishment of prices in the house-building field must be monitored. The NBA head considers important to develop the mortgage crediting system on commercial basis as well. Otherwise, it will be impossible to facilitate terms of mortgage crediting with social character.

Mr.Rustamov said that certain funds may be provided for development of the mortgage crediting system in the 2007 state budget. However, in parallel with it, certain amount of resources must also be provided for funding of credits with commercial and social character.
The members of the committee supporting the NBA head stressed that in order to solve the problems, several shortcomings must be removed and existing crediting terms facilitated. According to the member of the committee Ali Masimli, maximal period of mortgage loans must be prolonged from 15 to 20 years. The Vice-Speaker Valeh Alasgarov considers important to simplify procedures for receiving mortgage credits. According to the chair of the committee Ziyad Semedzade, cooperation between banks to be granted mortgage loans and building companies must be deepened.

The executive director of MF Faig Mamamdov said that one of the topical questions currently discussed was introduction of concessions in the mortgage crediting process and improvement of the insurance system under the process.
According to Mr.Mammadov, at present people in Western countries buy approximately 70% and in USA 50% of apartments through mortgage crediting system. In most CIS states this indicator is about 1-2%.