The Azerigasbank Joint-Stock Bank (JSB) intends to increase its authorized capital two times and bring it up to AZN 12 million.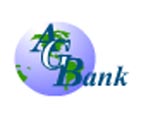 As APA was told by the head office of the Bank, in parallel with this decision taken at a shareholders' general meeting it was planned that up to 35% part of bank's ordinary shares can be sold to two international financial institutions.
Lines of development of the Bank for 2006-2007, reports of the Board and audit committee on the results of the last year's activity were also approved at the meeting. So, in 2005 assets of Azerigasbank reached AZN 58.6 million, credit portfolio AZN 33.7 million, volume of attracted deposits AZN 50.6 million and authorized capital AZN 5.8 million.
As a result of the last year's financial activity, Bank's incomes totaled AZN 15.2 million, expenditures AZN 13.1 million and net profit AZN 1.6 million. In general, AZN 994.4 thousand of dividends will be paid to shareholders of the Bank.