Second meeting of the Azerbaijan-Switzerland intergovernmental commission for economic cooperation was held in Bern city March 15.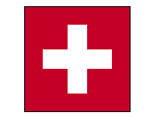 As APA reports, the delegation of Azerbaijan was led by the Minister of Economic Development Heydar Babayev. As a result of discussions held at the meeting, a cooperation protocol in the economic cooperation, trade, investment, bank, agriculture, tourism, environment, transport fields was signed between the sides. On that day Mr.Babayev also met with the Minister of Finance of Switzerland for discussion of cooperation issue between the two countries.

An investment seminar was held in Zurich city with participation of Mr.Babayev and big Swiss companies intending to operate and invest in Azerbaijan.
The event was organized by the Swiss Organization for Facilitating Investments (SOFI), Azerbaijan Export and Investment Promotion Foundation (AZPROMO) and Azerbaijani Embassy in Switzerland. Representatives of companies engaged in the agriculture, tourism and banking sectors participated in the investment seminar.

Mr.Babayev and Executive Director of AZPROMO Emil Majidov delivered speeches at the event and gave information about development of Azerbaijani economy and advantageous conditions and opportunities created for businessmen in the country. Cooperation memorandum was signed between SOFI and AZPROMO at the event.