The first international tourism exhibition called "Inturmarket" will be held in Moscow March 19-22.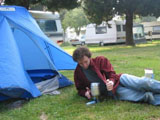 According to APA, Azerbaijan will be represented by "Baku-tur", "Dervish-travel", "CASE-travel", "Elite-travel", "Miracle-travel" companies and representatives of the Europe Hotel.
Over 50 travel companies of Russia will participate in this exhibition organized by the Russian Federal Tourism Agency and Administrative Office of the Russian President.