The European Commission assists Azerbaijan with reconstruction of the transport infrastructure, improvement of border-crossing procedures, personnel training, and under cooperation within TRACECA.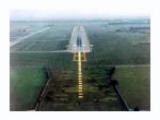 As APA reports, that was stated by Deputy Prime-Minister Abid Sharifov.
Mr.Sharifov said: "According to the contract signed with the European Union, steps will be taken towards renovation of the aviation fleet soon. Construction of new airports and purchasing of new tankers is planned".