In an initiative of the Ministry of Industry and Energy of Azerbaijan Energy Efficiency and Stable Development Symposium will be held in Baku on March 28-30 by the UN Department of Economic and Social Affairs.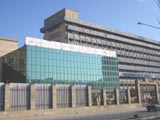 As APA was told by the press-service of the State Oil Company of Azerbaijan Republic (SOCAR), the theme of the symposium is on stable technologies used in oil and gas production in the Caspian Sea countries and achievements gained in the energy system.
Representatives of the energy ministries of many Caspian Sea states, UN Secretariat, international organizations and financial institutions, donor states, embassies of foreign states in Azerbaijan, foreign companies and local organizations engaged in energy issues will attend the symposium.
SOCAR representatives are expected at the event to give reports on application of efficient and ecological technologies, as well as increasing efficiency in the energy supply system as well.