The Turtle Wax Company being the distributor of autocosmetics intends to start sale of nanoproducts in Azerbaijan within the following months.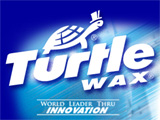 As APA was informed from the Company, this year Turtle Wax plans to expand variety of some products (platinum shampoos, materials for polishing and cleaning leather) offered to consumers.
The Turtle Wax Company has been operating in Azerbaijan since 2002.